Our Team
---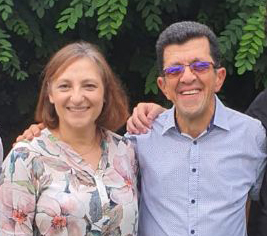 Rev. Barry Morris commenced ministry as Pastor of East Hills Baptist Church in January 2014. Immediately prior to that he was serving at The Entrance Baptist Church on the Central Coast of New South Wales.
Barry has a couple of Diplomas from Sydney Missionary & Bible College and Bible College of Victoria, a Bachelor of Ministry from Morling College and a Master of Arts/Theology from Sydney Missionary & Bible College.
He and his wife, Joy, served with Pioneers as missionaries in Papua New Guinea for 21 years. Based in the capital city of Port Moresby, Barry was a missionary pastor with the Evangelical Church of Papua New Guinea, then a full-time lecturer at the Port Moresby campus of Christian Leaders' Training College.
After returning to Australia at the end of 2004, Barry and Joy served with Pioneers for another three years before moving into pastoral ministry at the beginning of 2008.